Living room outdoors, Schliersee
This roof terrace was designed as an outdoor living room. When looking at the terrace, the impression should be given that it is the extension of the indoor area.
The natural materials used, such as natural stone, wood and metal, were to integrate into the surroundings and match the style of the house. The extra large slate slabs were made at the request of the clients. The million-year-old stone with its naturally grown borders appears very lively and full of character.
Duration of the project: 2016 – 2017
Services: Concept and planning, control of execution
The perfect place to relax and feel good, to retreat and enjoy the breathtaking mountain scenery.
The fireplace is the focal point, providing warmth on crisp evenings and radiating cosiness.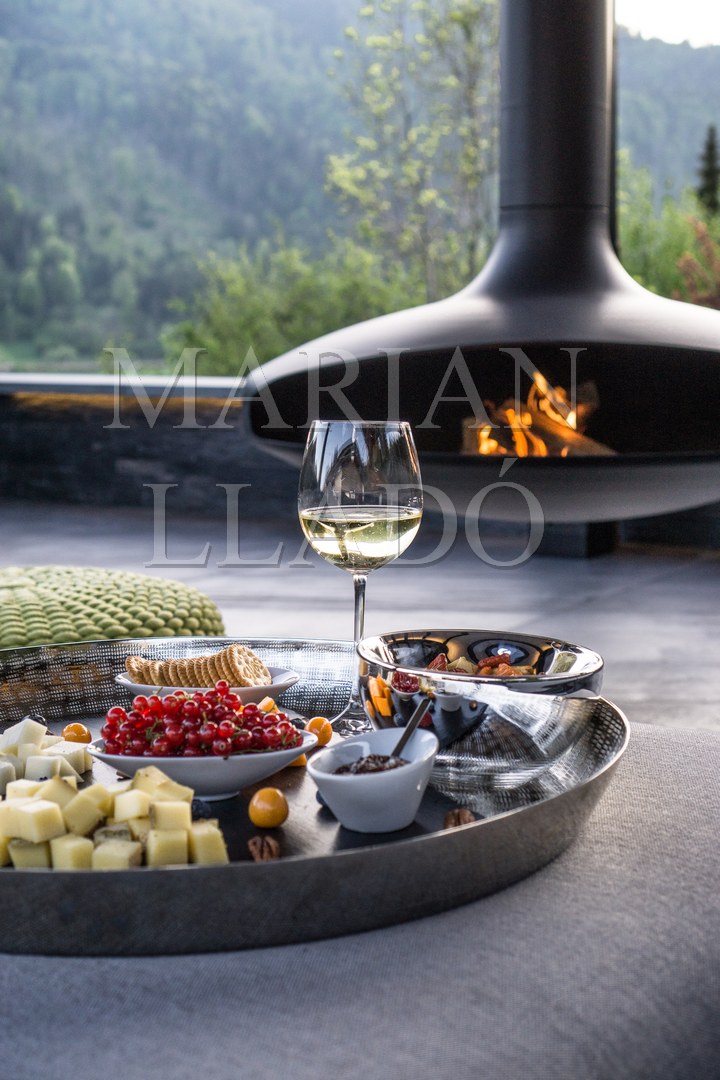 Selected and comfortable furniture around the wood fireplace and harmonious lighting create a warm atmosphere and cosiness. A perfect meeting place for family and friends to share beautiful moments and enjoy the view of the Alps.
ADDRESS
Schaftlacher Str. 2
83703 GMUND am TEGERNSEE
BAVARIA / GERMANY
STORE / SHOWROOM
Opening hours:
Tuesday – Saturday
10:00 – 18:00
CONTACT
Fon: 0049 8021 50 797 20
Fax: 0049 8021 50 797 19
Email: info@marianllado.com
Exterior Single-Family House Rottach-Egern, Tegernsee
Marian Lladó
2023-08-25T15:46:52+02:00